Let Alex Continue to THRIVE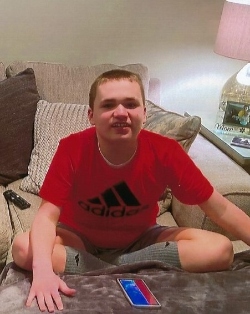 Fifteeen-year-old Alex is a fun-loving affectionate child who loves school and lives by his schedule and daily routine. He enjoys reading books, absolutely loves math and loves playing games on XBox. He also likes watching YouTube videos and his favorite program to watch is Number Blocks.
Alex, and his twin brother Aiden, were both diagnosed with Autism and sensory processing disorder just before their 2 year birthday. They have received various therapies since then and they continue to receive speech, occupational, physical and ABA therapies.
Alex and his brother attend the Heidt Center of Excellence, a school for middle and high school students with autism. It provides specialized services for individuals with autism and related diagnoses, including transition to adulthood programs as well as support services for families. This program not only gives them an excellent education that focuses on their individual learning but also focuses on adult daily living skills helping them to be more confident and independent. They spend weekly time in a mock apartment learning house cleaning, cooking, laundry, paying bills and more. It will also prepare and support them in finding a job within the community.
The cost for their education is nearly $7830 each. Let's help their mom ensure that both boys will be able to continue to thrive and become more independent!
Intensive Education/Therapy
ABOUT Meet a Need
Building Blocks for Kids supports children and families who live with disabilities in a wide variety of ways. One of those ways is through our Meet A Need Medical Scholarship Program. This program allows us to meet individual needs, one child at a time.
Report Abuse
Edit My Page