Ethan's Smile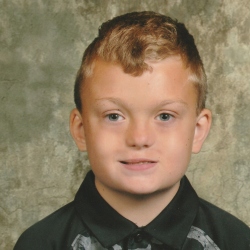 Fourteen-year-old Ethan loves all things sports! He is a huge Bengals, FC Cincinnati and Reds fan and his best weeks are when he gets to see all three teams play!! Currently, Ethan is playing soccer on his high school team.
Ethan was born with a cleft lip and heart defect. He had heart surgery when he was 2 days old and his cleft lip was repaired at three months. He still has sensory issues when it comes to his mouth, teeth and lips and he has been diagnosed with apraxia and an oral motor disorder.
Ethan needs orthodontics to correct his teeth and jaw alignment. This will also improve mouth function and help to improve his speech difficulties.
Orthodontic Treatment
ABOUT Meet a Need
Building Blocks for Kids supports children and families who live with disabilities in a wide variety of ways. One of those ways is through our Meet A Need Medical Scholarship Program. This program allows us to meet individual needs, one child at a time.
Report Abuse
Edit My Page