Benjamin's Therapy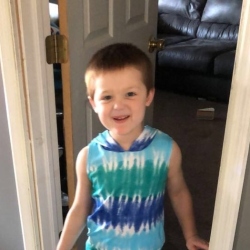 Six-year-old Benjamin loves Baby Shark, Adventure Time, and climbing and jumping all things! He is definitely a daredevil. He is very good at balancing and strength activities.
Benjamin's parents noticed when he was almost 3 that he wasn't really speaking and was having trouble communicating needs. At the age of 3, he received a diagnosis of Autism and global speech delay.
Benjamin needs occupational and speech therapy to help him with communication and self care. The therapy will help him be less frustrated when he needs help and he will be able to learn how to do everyday living tasks. The hope is that the communication barrier will be lifted.
Occupational and Speech Therapy - $5000
ABOUT Meet a Need
Building Blocks for Kids supports children and families who live with disabilities in a wide variety of ways. One of those ways is through our Meet A Need Medical Scholarship Program. This program allows us to meet individual needs, one child at a time.
Report Abuse
Edit My Page