Andy's Voice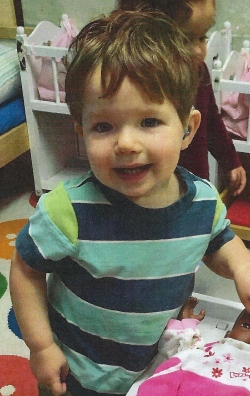 Two-year-old Andy loves being with his family. He has an older brother Charlie who he looks up to and wants to imitate all the time. Andy loves books, toy cars and trucks, and music. He likes being around people so he can wave to them to say "hi" and "bye bye." He also loves to be outside where he can run around, go to the park, and swing and slide.
Andy was diagnosed with hearing loss at birth and he wears hearing aids for his hearing impairment. Attending Ohio Valley Voices gives him the best possible chance to develop his hearing and speech. Their team of specialists give Andy the tools necessary to talk and reach his potential.
Ohio Valley Voices - $5000
ABOUT Meet a Need
Building Blocks for Kids supports children and families who live with disabilities in a wide variety of ways. One of those ways is through our Meet A Need Medical Scholarship Program. This program allows us to meet individual needs, one child at a time.
Report Abuse
Edit My Page